| | |
| --- | --- |
| | Small enough to know you, big enough to serve you. |
Summer - Let The Games Begin!
May 23, 2017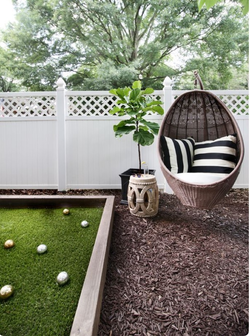 Summer grilling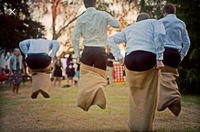 Backyard games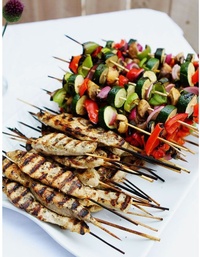 Summer grilling

There is something so inviting about summer. Maybe it's the longer days, warmer evenings; it just seems like there is more time to come together and create lasting memories.

As you squeeze in much needed time with family and friends over a BBQ or add a little friendly competition to your backyard fun, here are some ideas to keep the fun rolling and memories to last a lifetime.

Outdoor games that can create fun for just about any age.

Bocce: A fun simple game that you can play in your own space or take with you to the neighborhood cookout, beach or lake.

Croquet : A classic! Great fun for larger parties or a night in the backyard with the family.

Corn hole : Great fun while you wait for the burgers to finish cooking. Sip on your favorite cold beverage and toss your way to backyard cornhole champ of 2017. Looking for a fun project? Build your own cornhole boards! Search Pinterest for some great DIY plans.

Ladder ball: Fun game for 2 or more people. Tossing balls attached to a rope and scoring based on which rung you land on.

Burlap Sack Race: Timeless fun had bad all! On your mark, get set, go!

Tic-tac-toe :Great DIY for those with kids or grandkids. Use large wood letters from any craft store. Spray paint letters two separate colors. Use rope to create the board in the grass or deck. Great game for kids or adults and easy to bring inside on the rainy days.

Backyard Barbecues are a summer staple for most people. While s good burger and hotdog are classic America, don't shy away from other grilled courses as well.
Here are a few:

Fish : Salmon is a great example of a fish that does well on the grill. Marinade in a light summer marinade and impress your guest.

Steak : So many options to help enhance the flavor. Meat can be pricey , so to make your steaks go further, host taco steak night. Shred the meat and you have a delicious meal and have stretched the amount of meat needed.

Chicken: Marinate and grill with endless options:
Chicken Caesar salad
Tacos
Kabobs
Served with great summer veggies.

Make this summer a time to enjoy family, friends and community. Celebrate just because!

From all of us here at Pace Real Estate , we would like to take a moment to remember this Memorial Day, all the brave men and women who have given their lives so we can live in freedom.